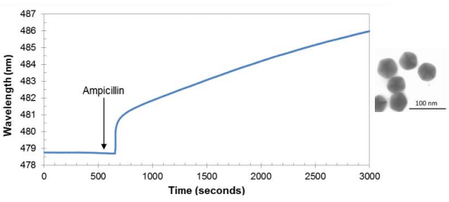 Nanoparticle Characterization

Real time SPR maxima changes and corresponding TEM images of gold plated silver decahedral nanoparticles after the addition of ampicillin.
Outcomes:
Biosensor development & optimization
Nanomaterials synthesis evaluation and quality control
Nanomaterials characterization
Exploring localized surface plasmon resonance
Exploring underlying plasmonic physics
Colorimetric sensing
Teaching applications
Use Cases:
Real time tracking of spectral properties of plasmonic nanoparticles
Outputs include peak height, centre, full width half max, and sharpness
Save full spectra as well as track properties in real time
Obtain kinetic data on reactions in solution and on the surface of nanoparticles
Study nanoparticles aggregation and degradation in real time
See OpenSPR in Action
Discuss your workflows with an application scientist & see how benchtop SPR can help.
BOOK DEMO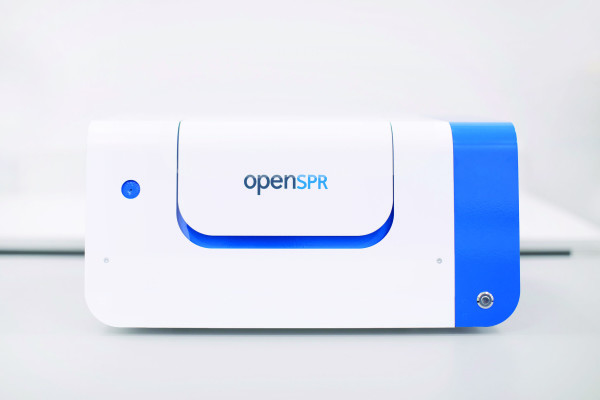 Overview
OpenSPR is the world's only benchtop surface plasmon resonance (SPR) instrument. It provides high quality, label-free interaction analysis for a fraction of the cost of existing solutions. Our unique nano-structured sensor surface uses localized SPR (LSPR) to deliver repeatable, highly sensitive kinetic data.
Make your next scientific breakthrough with OpenSPR.

Discuss your research applications with an SPR application scientist:

CONTACT US