Alto is the world's first SPR instrument to integrate digital microfluidics (DMF) with nanotechnology-based biosensors.
DMF technology enables all fluidics to be disposable, allowing for precise handling of 2μL sample volumes, crude sample compatibility and zero fluidics maintenance. Alto's compatibility with automation for both hardware and software provides sample-in/answer-out data, industry-leading throughput, and 120 hours of unattended run time.
Every aspect of Alto is designed with user-friendliness and accessibility in mind—from the flexible 16 channel design to the intuitive data analysis platform.
The first ever DMF-powered SPR system
Alto cartridges have completely revolutionized the interaction of fluidics and SPR sensors by integrating them into one disposable microwell plate.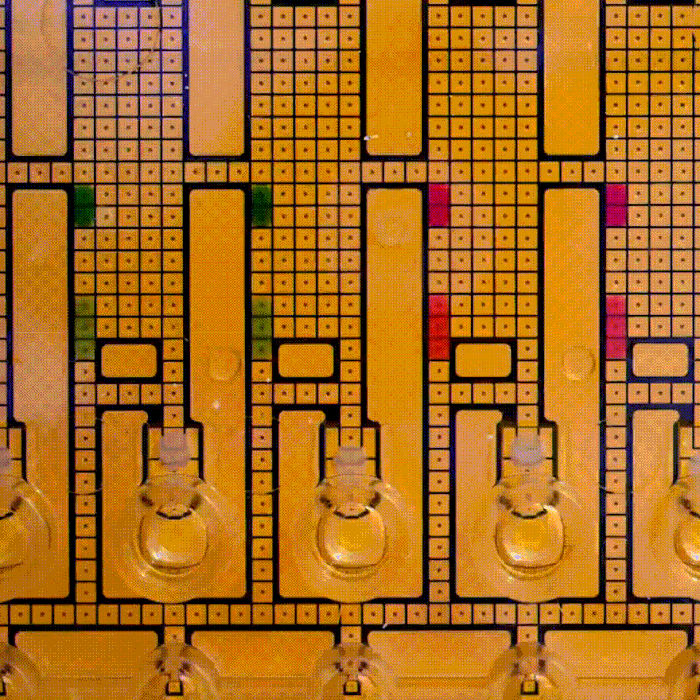 Advantages of using DMF-powered SPR
Decoupling of flow rate and sensor position from dispersion, increasing data quality




Up to 500X less sample volume required— get full kinetics from a 2μL sample volume




Decoupling of interaction time from sample volume, increasing assay flexibility




Automated serial dilutions—reducing human error and saving time
Powered by the cloud to streamline your experiments
Alto features an end-to-end software suite that is built directly into the instrument, leverages the power of the cloud, and automates your experiments to reduce hands-on time.
Performance
Association Rate (kon)
Up to 1x10⁹ 1/M*s
Dissociation Rate (koff)
1x10⁻⁵–1.0 1/s
Affinity Range (KD)
1x10⁻¹²–1x10⁻⁴ (M)
Hardware
Core Detection Technology
Localized SPR fiber optic biosensors
Data Channels
16
Analytes
Up to 64 analytes/cartridge
Sample Volume
2μL
Reference:Standard
1:1 standard - any combination possible
Dilutions
Automated serial dilutions
Interaction time
30 sec - 4 hours
Unattended Run Time
120 hours
Compliance
GXP and 21 CFR Part 11*
Instrument Size
46H x 35W x51D (cm)
Instrument Weight
23 kg
Preliminary specifications – subject to change
*Alto is capable of supporting operation in GXP and 21 CFR Part 11 in compliance with regulatory demands.
Ready to accelerate your drug discovery with Alto?