We're proud to announce the opening of our new lab facility in Boston! Read on to learn about the expansion of our services to accelerate drug discovery in Greater Boston and beyond.
It has already proven to be a year of milestones at Nicoya, with the acquisition of LSK Technologies and being named Life Science Company of the Year. But it is also a particularly special year for us as we celebrate an entire decade of growth and innovation since being founded in 2012.
To commemorate our 10 year anniversary, we are excited to announce our first expansion with the opening of a new lab site, located at the C2I Accelerator in Greater Boston. With Boston being a central hub of innovation in drug discovery, this lab will be an accelerant of new support programs for our growing customer base in the North East, while enabling us to extend new services and collaborative opportunities to surrounding research facilities.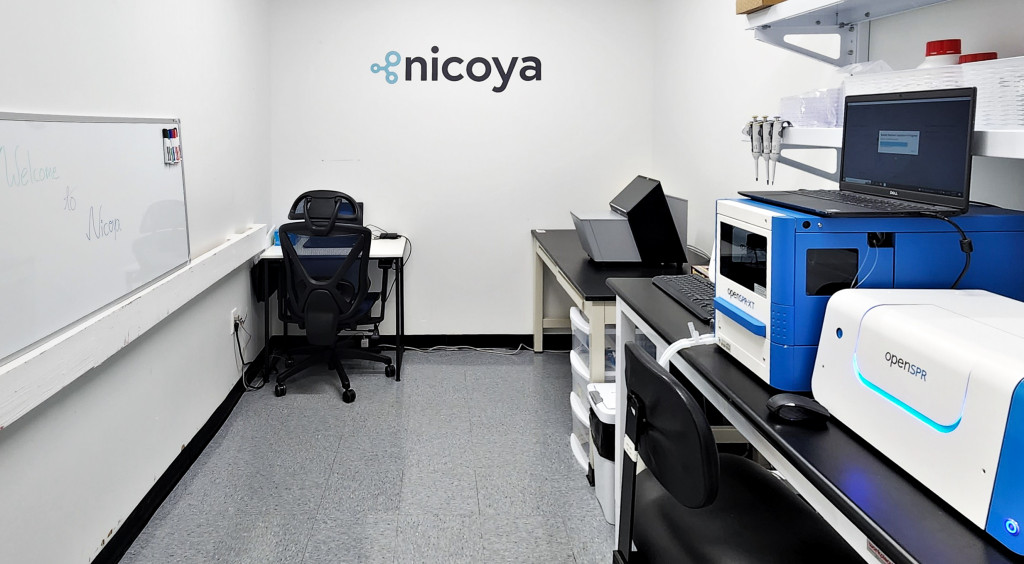 Greater Boston: A hub for life-saving research
Since inception, every member of team Nico has been dedicated to changing the status quo of surface plasmon resonance (SPR) technology. With a goal of enabling scientists with robust and effortless tools for their life saving research, we've successfully built a portfolio of SPR platforms proven to eliminate barriers and maximize data quality. The last 10 years alone have seen explosive growth in the demand for more innovation in label-free detection tools, and it is because of this demand that our solutions are now trusted by over 450 researchers in over 50 countries. To keep up with this growth and better service our client demand, the opening of another lab space was imperative. 
Known as one of the world's top biotech hubs, Greater Boston is home to almost 1000 biotechnology companies and boasts the highest per-capita funding in the United States. A growing cluster of small-scale start ups, pharma giants, and leading academic institutions has led to rapid growth and innovation in the region's life sciences industry, making the area an attractive option for new companies and professionals looking to make an impact in disease research and treatment development. We're excited to join a community of leading scientists and promising R&D programs to further support the growth of the region's biotech sector.
Meet the Boston team
We sat down with Dr. Hniang Khamh, Field Applications Scientist Manager and Director of the Boston lab, to share her thoughts on the opening of the new facility and her vision for expanding Nicoya's services in Greater Boston.
"Tell us a bit about yourself. What is your role at Nicoya?"
H: "I currently manage the Field Applications Scientist department at Nicoya in addition to managing the lab here in Boston. I've actually been in the SPR field for over 8 years, as I completed my PhD in semiconductor-based SPR applications at NC State, as well as worked at another leading SPR manufacturer prior to joining Nicoya."
"Why do you think Greater Boston was the best place to set up the first satellite Nicoya lab?"
H: "With Boston being an influential Life Sciences hub, I see this as an opportunity for Nicoya to be at the center of innovation and to truly make an impact on the surrounding disease-related research. With the growing number of companies, experts and thought leaders establishing themselves in this region, Nicoya's versatile biosensor products are uniquely positioned to accelerate critical R&D being done to bring new therapeutics to market and to help industry trailblazers achieve their visions. My goal is to weave our disruptive SPR technology into the fabric of human disease research in Greater Boston, and having a lab facility here will help facilitate this."
"What will this space be used for? What can current (and future) Nicoya customers look forward to in the coming months with the opening of this lab?"
H: "We will primarily be offering sample evaluations and in-person instrument demonstrations for anyone that is interested in investigating their applications on our products. We will also eventually expand to offer SPR services to local customers who may not be ready to purchase their own SPR instrument."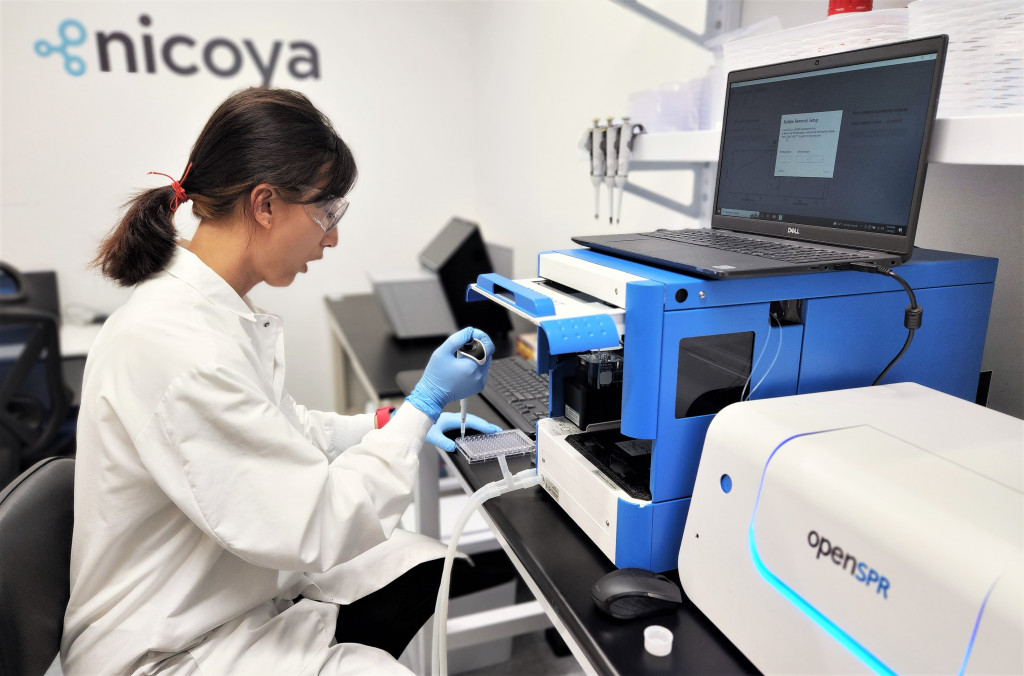 "Why was the C2I Accelerator the perfect site for this lab?"
H: "I recently had the opportunity to meet the other C2I residents at a recent summer mixer, and I am very excited to be sharing a facility with such an inspiring cohort of life science entrepreneurs. From innovating on screening and imaging technology, to developing novel drug modalities, each company at C2I is focused on critical proof-of-concept research that will help turn their ideas into life-changing commercial products. We hope to take this opportunity to learn from and collaborate with our fellow C2I colleagues, as well as help support their research by providing direct access to our SPR lab and team of SPR experts. Thank you to the team at C2I for your continued support!"
"How do you see Nicoya growing in the next 2-3 years, and how will this lab help facilitate that?"
H: "Our mission at Nicoya is to improve human life by helping scientists succeed, and every stage of our growth ties back to this mission. As we continue to expand our portfolio of biosensor products and services over the next few years, this lab will be a vehicle for growing awareness of SPR and connecting more researchers in Greater Boston to affordable platforms that will accelerate their research."
"I also believe that providing our customers with hands-on experiences with our systems will empower them to make the best purchasing decisions for their labs and broader teams, so I am confident the learnings and successes from this lab will form the blueprint for the opening of additional satellite lab facilities around North America.
I hope for this lab to one day serve as an education center where local SPR users have ongoing access to resources and tools to help them be successful in their own labs. To help kick this off, we will be launching advanced SPR training programs and facilitating meetups for our network of users in the near future. Keep an eye out on our events page for our upcoming meetups!" 
About C2I
Located in Woburn, MA, the C2I Accelerator is currently home to 25 life science start-ups all working on developing the next-generation of entrepreneurs and technologies. As a co-working facility with access to fully equipped labs and experienced experts in biotechnology and chemistry, C2I enables a collaborative environment that facilitates idea-sharing and fosters innovation between new startups shaping the future of biotechnology. For more information about C2I and their current residents, check out their website.
Visit us in Boston
Are you in the Greater Boston area and looking to add surface plasmon resonance capabilities to your workflow? Visit us for a demo of Alto digital SPR, our high-throughput platform for biologics characterization, or OpenSPR, our affordable benchtop platform that takes the complexity out of SPR analysis. Contact us today to book your visit!